Welcome!
The Rainbow Boogie is a gay friendly skydiving event promoting the sport of skydiving within and outside the gay, lesbian, bisexual and transgendered community. The 2012 event was held at Skydive Chicago with participants congregating from all across the globe to create one unforgettable weekend.
Check out the news page for the latest updates!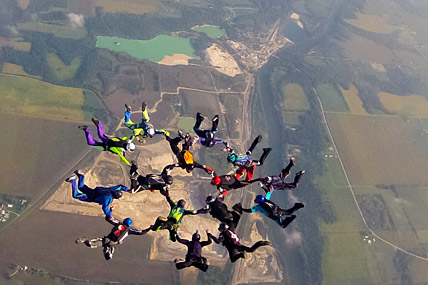 The highlight of the event: breaking the world-record for the largest gay formation (15 jumpers).
The other highlight of the event: taking advantage of a rain delay to record "Your Record Gay-Way," the winning film of the 2012 Skydive Arizona Film Festival!
Photos
Video
Twitter